Moat Boat Paddle Battle – Enter to Win a 3D Printer
|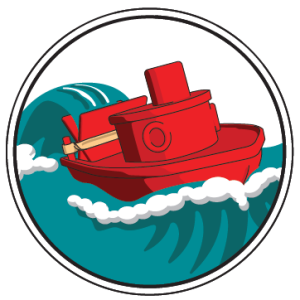 Rev up those rubberband-powered paddles, it's time again for Moat Boat Paddle Battle!
Join us at World Maker Faire New York on September 26th & 27th for all kinds of 3D printed boat racing fun!
Race a boat of your own design, or download one of our sample boats to get you started.  Be sure to follow the Race Rules, and don't forget to register your boat!  All boats must be registered in advance to participate – sorry, no walkups.
Just like Maker Faire Bay Area earlier this year, Moat Boat Paddle Battle is again sponsored by SeeMeCNC – and race winners will go home with an Orion Delta or Rostock Max!
Moat Boat Paddle Battle is brought to you by your friends at Ocean State Maker Mill and SeeMeCNC.
For more info: