Announcing Our 2017 World Maker Faire Race
|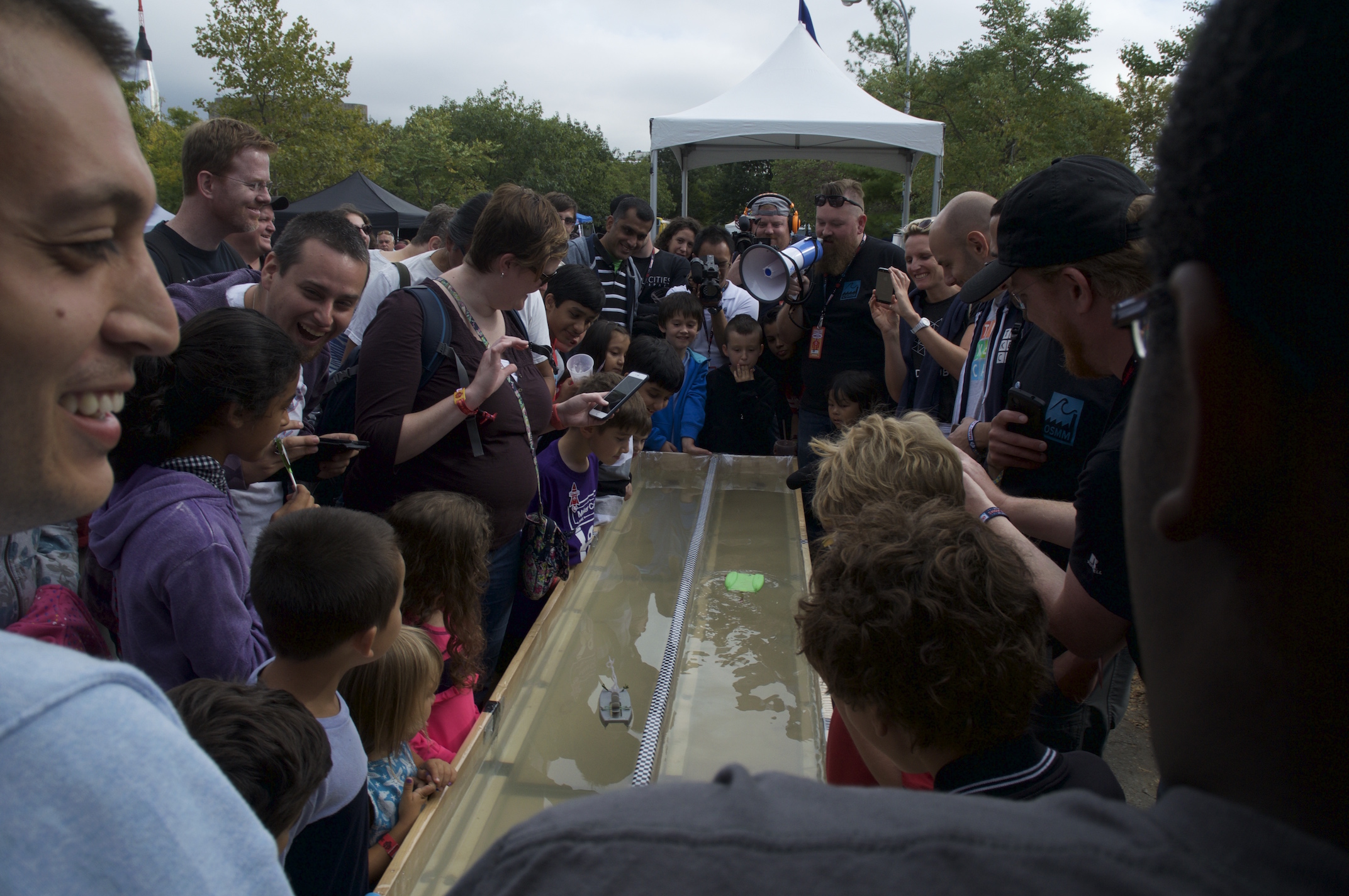 The time has come, the troughs are prepped, and the megaphone has fresh batteries. Now is the time to put your design, engineering, and modeling skills to the test in the ultimate 3D printing showdown: the Moat Boat Paddle Battle.
We will be returning to World Maker Faire in New York for our third year of competition. We are again overjoyed to announce our partnership with SeeMeCNC who will be providing the grand prize to the racer who comes out on top, a brand new SeeMeCNC H2 Delta 3D printer kit.
Our rules have slightly changed from last year so be sure to read them here. The troughs will be open all weekend to try out your boat but the races themselves will be held on Sunday afternoon September 24th. Registration for the Paddle Battle does not include a ticket to Maker Faire – you will need to purchase that separately.
You must register before 11:59 PM Saturday, September 23rd to race in the Moat Boat Paddle Battle. To register please complete the form.
This competition has become a highlight of Maker Faire for many attendees and racers alike. Our winner last year was 12 year old Luke, who returned after taking second place the year before. In 2015 we had two racing classes, one for kids and one for adults. One family that year showed that paddle boat racing can be an all ages activity with two of the three racers in the family taking the top spots in each racing class. These are just a few of the success stories of those inspired by the Moat Boat Paddle Battle, come make your own story this year!